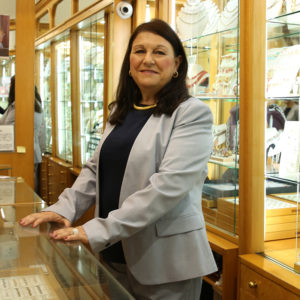 Our journey.
'Rosana Olivares', is our mother, our founder, our director and the driving force behind our wonderful jewellery business. Rosana founded "The Jewel Box" in 1982. Her determination, attention to detail and essentially doing things well, has made our jewellery shop into the strong stable business that we are today. For almost 40 years we have provided our customers with jewellery that is beautiful, well made, and at the fairest and best possible price.
Rosana continues to work tirelessly. She has instilled in us her strong values: our customers are forever, we will help you in any way we can, so that you will return to our business not only for our beautiful jewellery but also because you can trust us and will offer you a great service and customer care.
We are a traditional jewellers with an innovative and resourceful approach to business. We follow trends but also make our own. Our emphasis is on excellent design and manufacturing.  We source everything direct, from our carefully chosen diamonds and diamond settings to our gorgeous silver collections. We have all our jewellery produced specifically for us, we also have our own workshop, fully qualified in-house gemologist, designer, diamond expert and a full restringing and engraving service.
We also have our own line of personalised jewellery,  https://beautifulmomentsjewellery.com designed and made in our own workshop.
We strive to continually grow our jewellery business because we love what we do, and we are passionate about jewellery. Most of all, we love customer satisfaction. We thrive on being able to find that perfect piece of jewellery for our customer.
Our new web page will continue to grow and our aim is that as it develops, it will accurately represent who we are and what we are about.
Many thanks, from all of us at 'The Jewel Box'.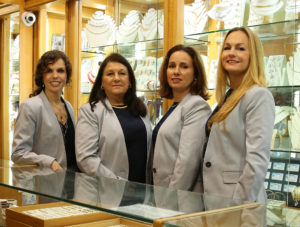 Save